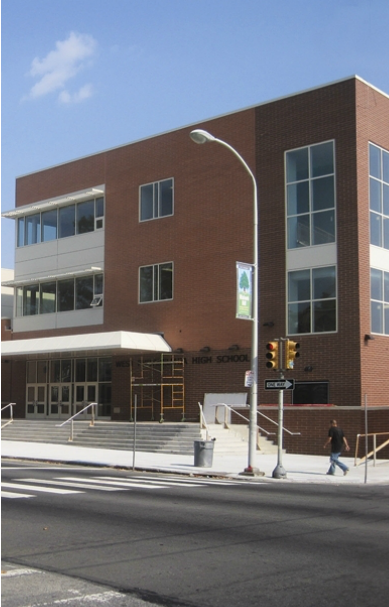 West Philly Now
The school celebrated a major milestone on September 6, 2011, hosting the Bell-Ringing Ceremony for the start of the new school year, concurrently with the Ribbon-Cutting Ceremony for the official opening of the new, state-of-the art facility.
Ms Mary Dean is the Principal of the West Philadelphia Promise Academy High School at 4901 Chestnut Street.
Basic Statistics
Enrollment: 795 students
Economically Disadvantaged: 89%
Special Education: 20%
Ethnicity
African American: 97%
Asian: 1%
Latino: 1%
White: 1%
For More information
To learn more visit the School District of Philadelphia profile of West Philadelphia High School: click here.